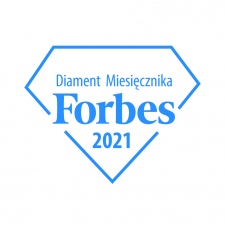 16 lutego 2021
We are proud to announce that our company has been honoured with the FORBES DIAMOND 2021 award.
The Forbes Diamond award is a recognized prize granted annually to those companies who has noted a rapid financial growth.
PLAST-SYSTEM Fidler Sp. j. has been distinguished with the award among other Polish companies, who within the last 3 years have most successfully increased their value. The Forbes Dimonds ranking has been compiled on the basis of Swiss method of financial analysis and company evaluation. Among the basic criteria of this evaluation are: the company's financial results for 2015 – 2019, company's assets, payment history, financial credibility and lack of any negative legal events.
The laureates of the Forbes Dimond award have been divided into 3 categories (depending on their income level) and 16 voivodeships (companies location).
The award is the recognition of the financial stability and credibility of the company.